I finally uploaded some new photos!
Maya is so funny. She loves animals. Whenever our dog or cat come around, she stops and looks at them, and usually smiles. It is very cute! Sofia is also intrigued by the animals, but not quite as much as Maya.
I can't believe how big they are getting!
In other news, an offer we put in on a house was accepted! We are in escrow. Just think good thoughts for us that we actually get the loan. We were pre-approved, but they can always change their mind.
Sofia, 8 months:
Maya, 8 months: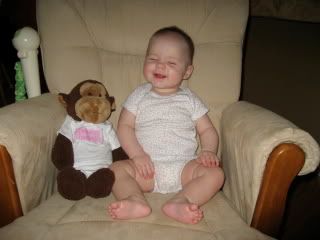 Maya can pull herself up to standing!
Chillin' in the carseats