I have been so busy!! My English professional development went really well- and I got a private email from my boss saying how good it was, and in her email to the 3 of us, she also said how strong the lessons were I did! Yay!
Maya is now 16 lbs and Sofia is 18 lbs!
Here are a ton of pictures!
Here is the family at the pumpkin patch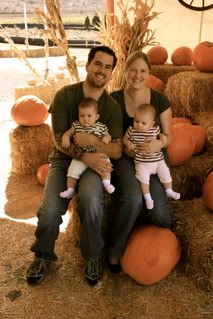 Maya, her 7 month photo:
Maya, newborn:
Sofia, 7 months:
Sofia, newborn:
The girls, together, 7 months
Feet: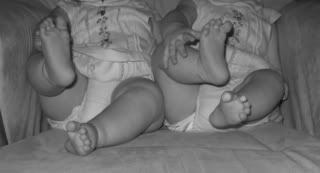 Sofia loves to read!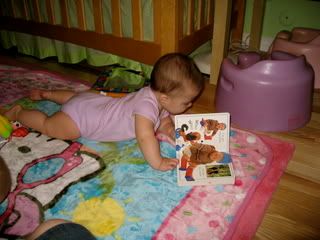 Maya is getting better at sitting: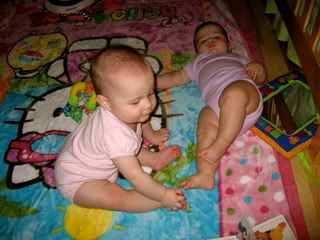 What choo talkin' 'bout, mom?
I fed them frozen waffles in the mesh feeder. Sofia loved it:
Maya didn't
My toy, no MY toy
Uh oh, we got caught