I realized that some people may be interested in seeing how I feed the girls. I know other twin mommies to be always ask how to feed them. First, is a picture of all the bottles for the day. Actually, I had already done 1 feeding, so it's almost all the bottles for a day: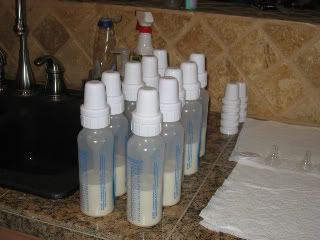 And here is how I feed the girls. I sit in the middle and hold their bottles:
Here is a rare photo of me with Sofia. I just loved her sleeping face in this one. Oh and excuse me, I look horrible!
This one is just too cute of Maya: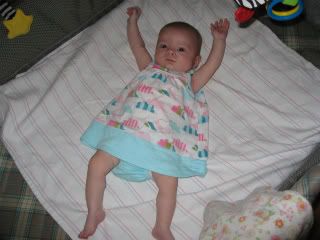 And, the photo I gave to hubby for Father's Day: