I just realized I have not posted any nursery photos!
Sofia's Crib:
Maya's crib: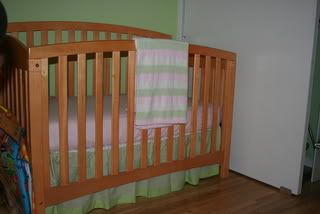 Hello Kitty humidifier!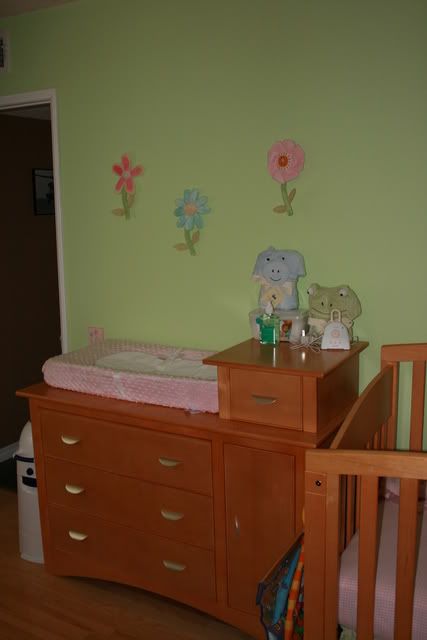 Car seats in the Double Snap N Go
A peek into the closet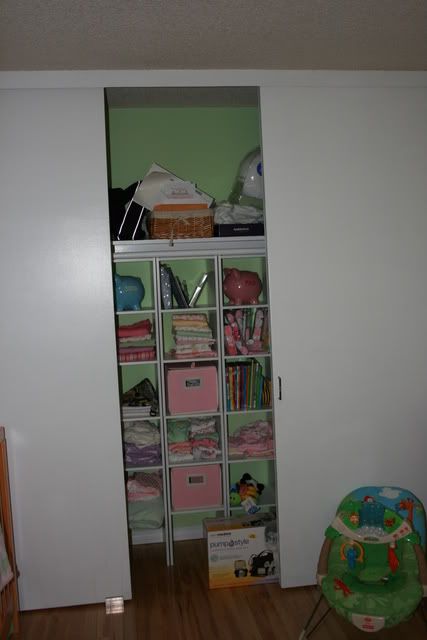 And, my 34 week belly pic, taken about 2 weeks ago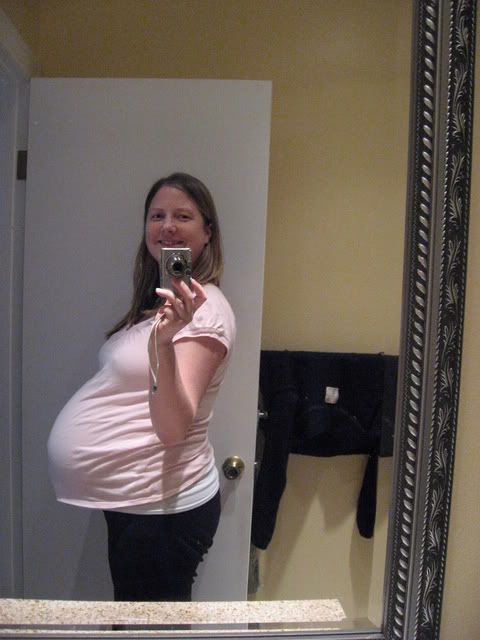 Edited to add:
I decided on the Snap N Go because I figured that would be soooooo much easier! I tried the Graco Duoglider, and it was so heavy! Way too heavy for me, and I didn't think it would fit in my car (I have a Jetta). So, I got the snap n go and for later I have the Maclaren Twin Techno. It's a side by side that is light, steers REALLY well, and has gotten great reviews! I tried many side by sides and this by far had the best steering. It also fits easily in the trunk of my car with plenty of room to spare!
Michelleann: My OB will let me go to 40 weeks if I make it that far! He said most twins come early, and many people are just done by 38 weeks because they are so uncomfortable, but he is fine with letting me go longer. I did some research because I know a lot of doctors won't let twin moms go past 38 weeks, but there is nothing that says the outcomes are better either way. I prefer to just let them come when they are ready!